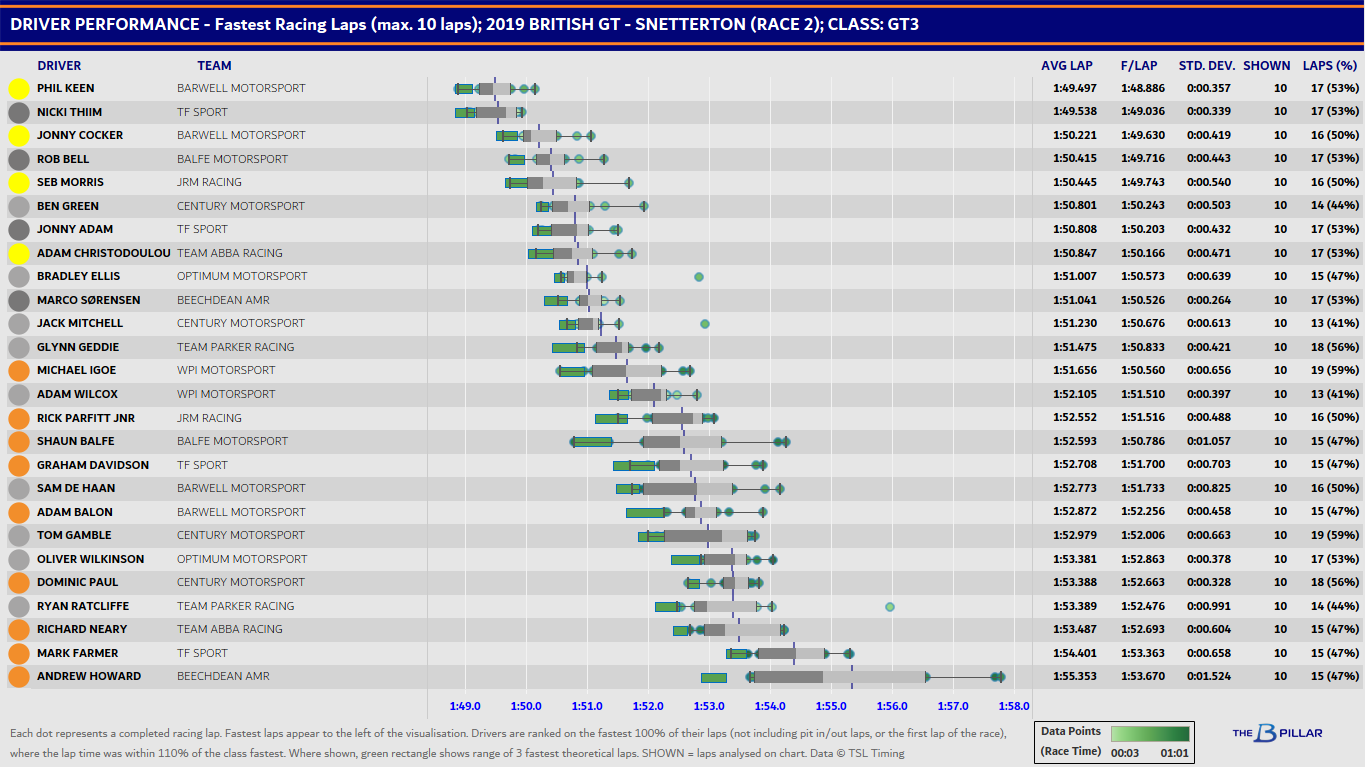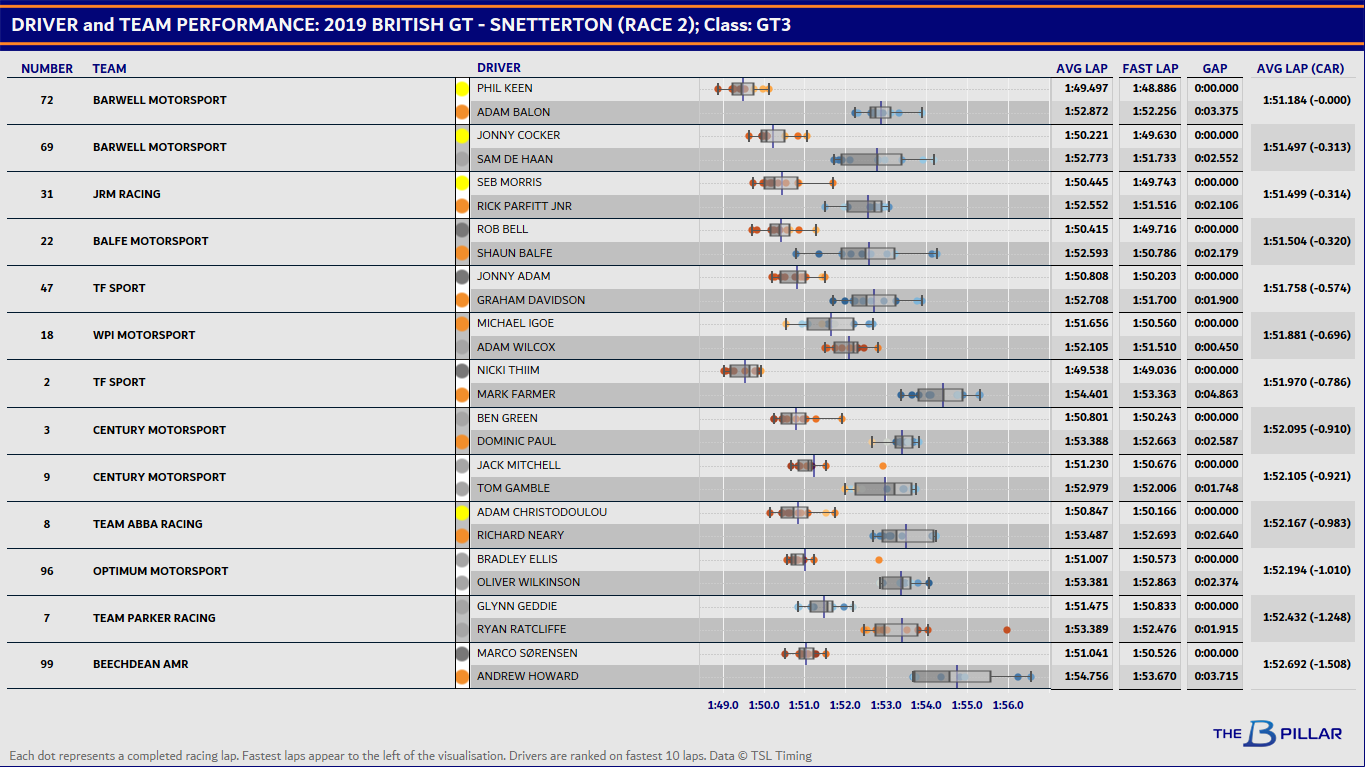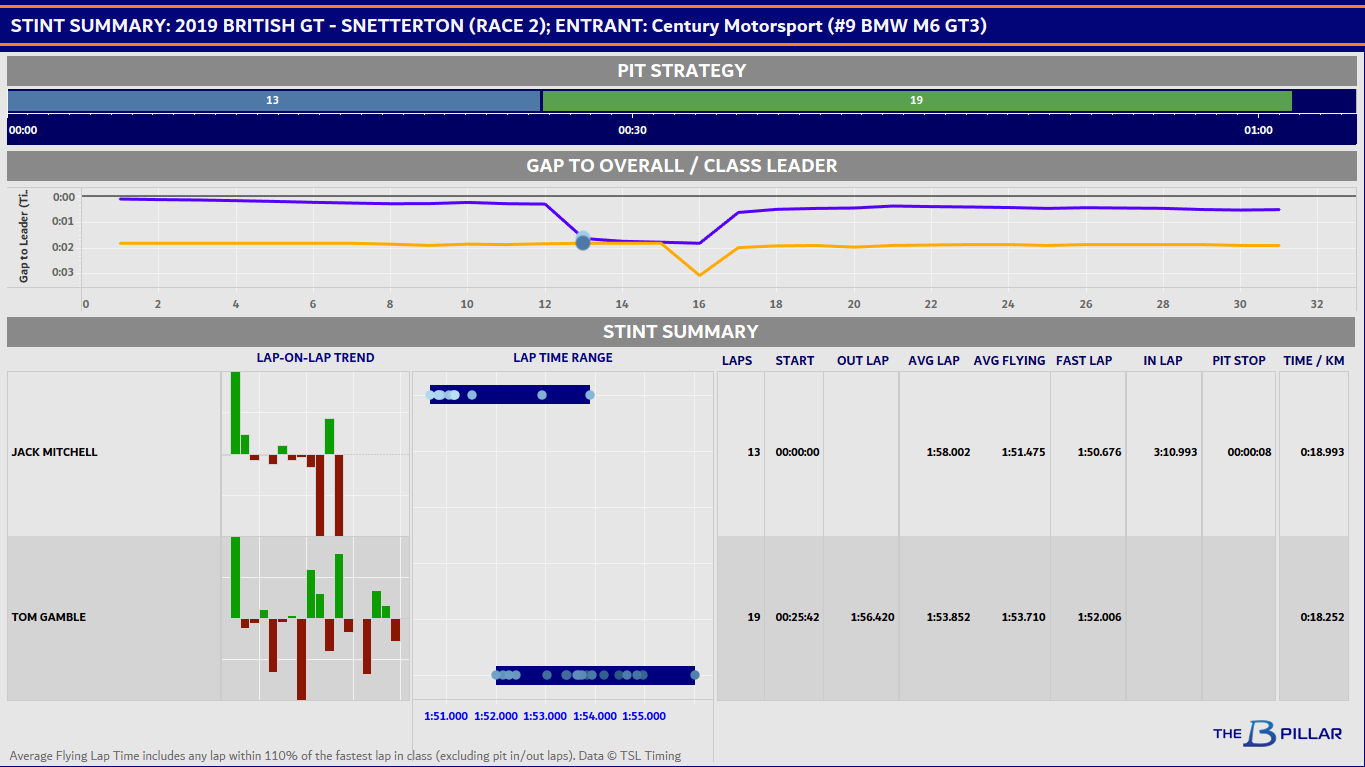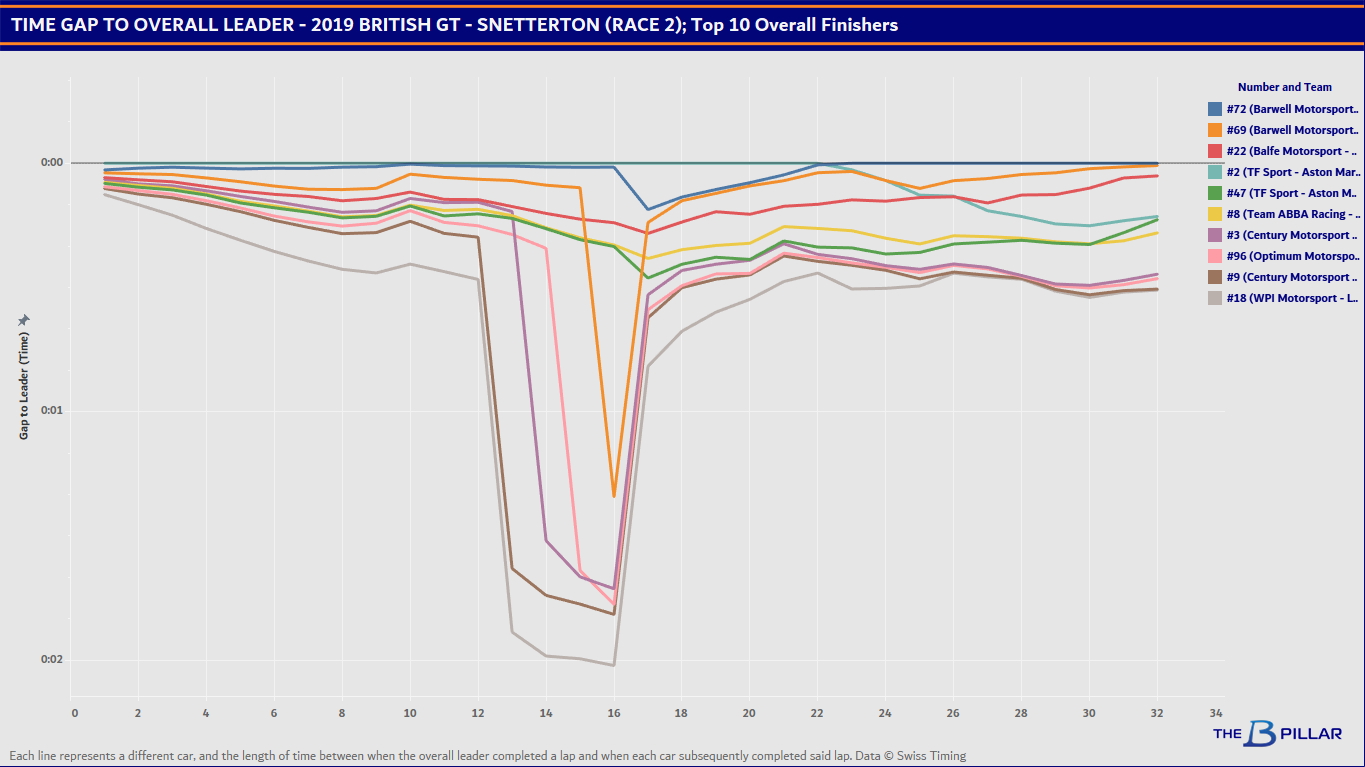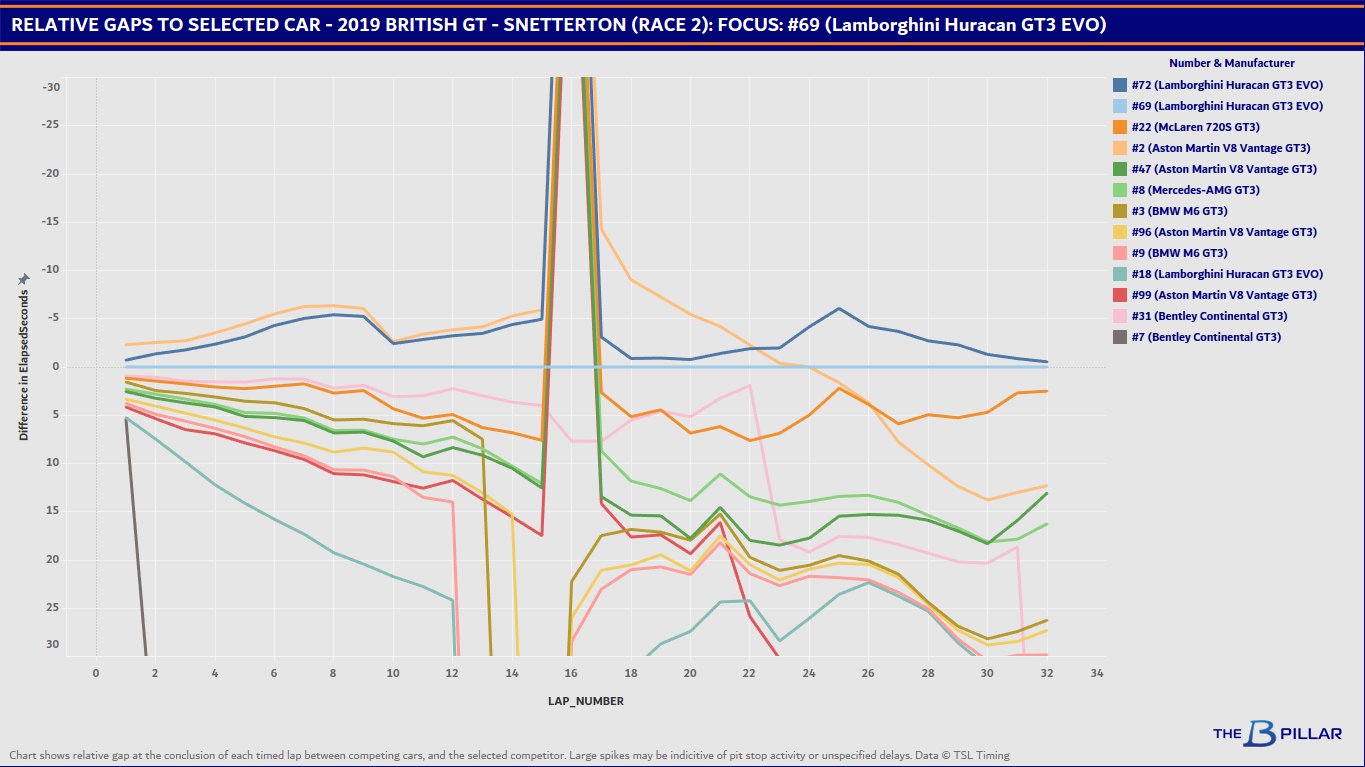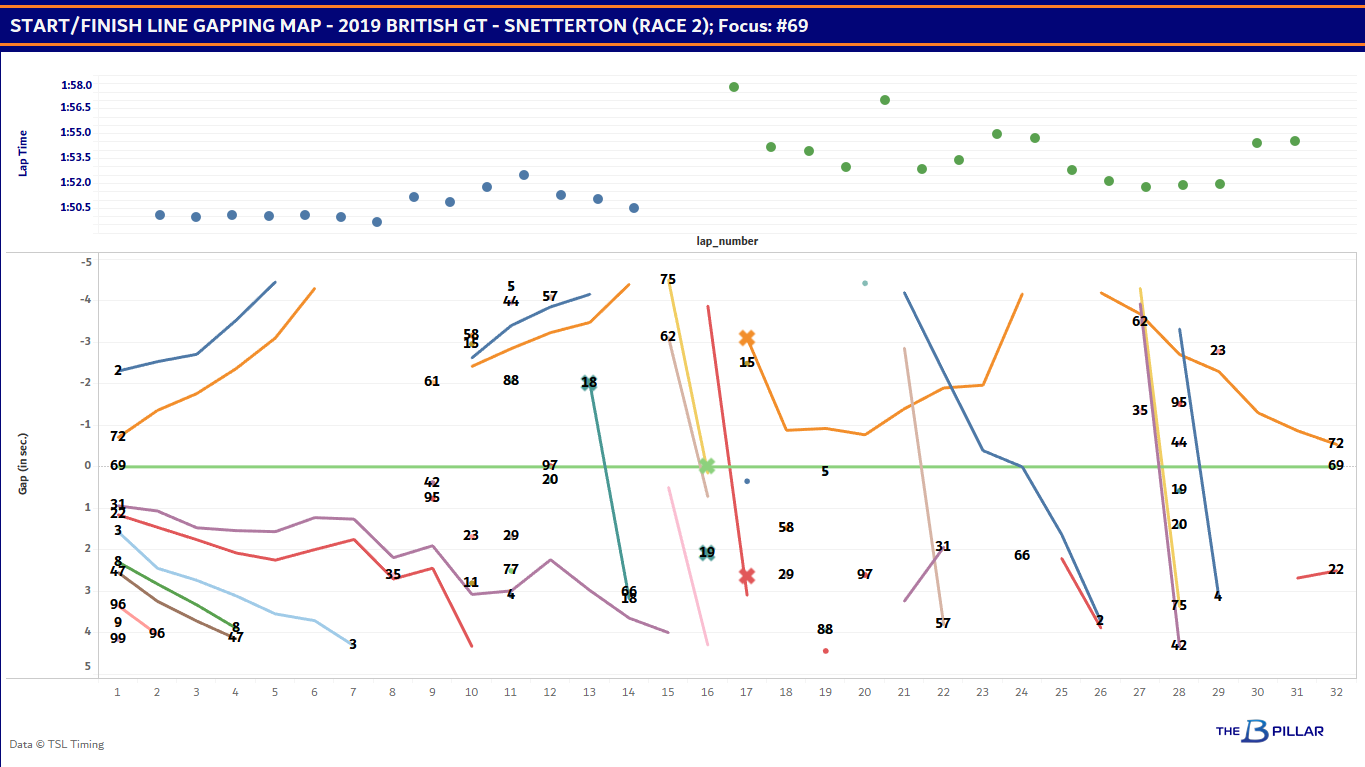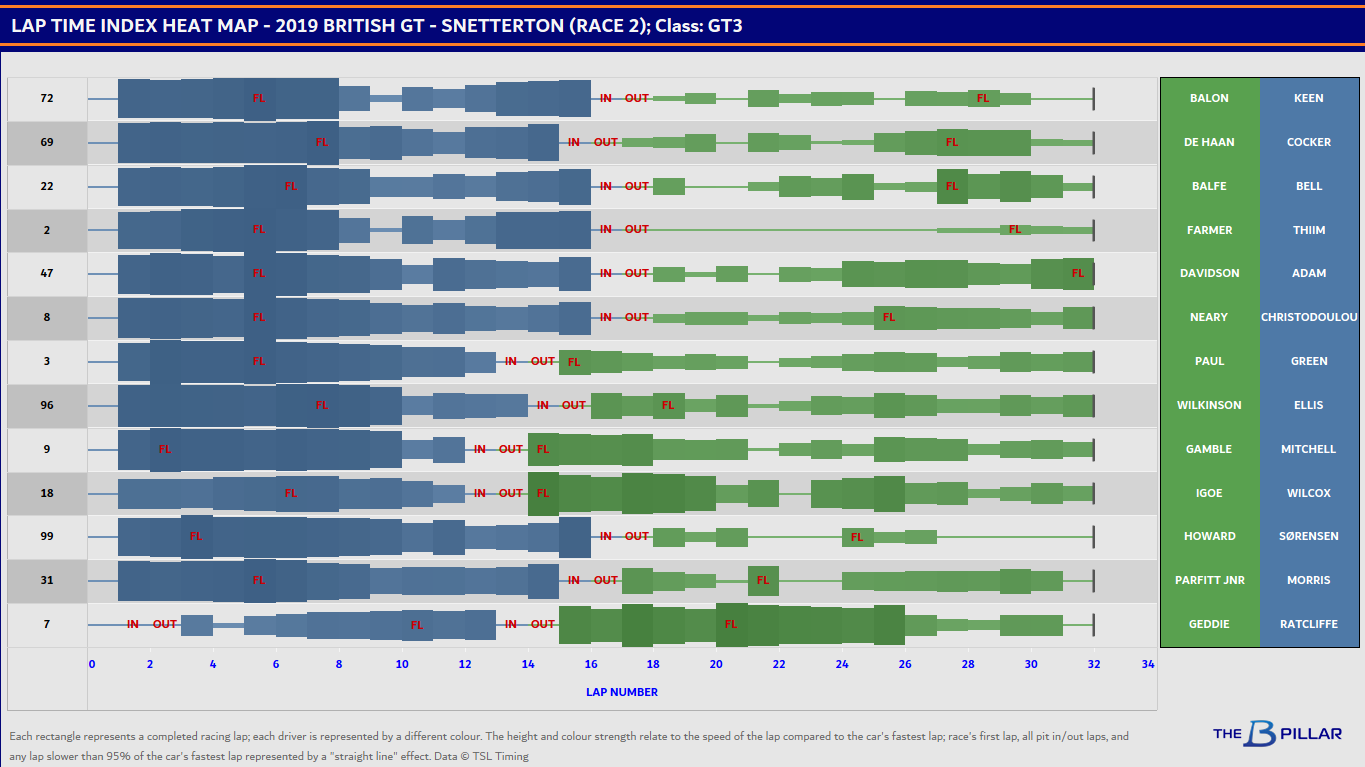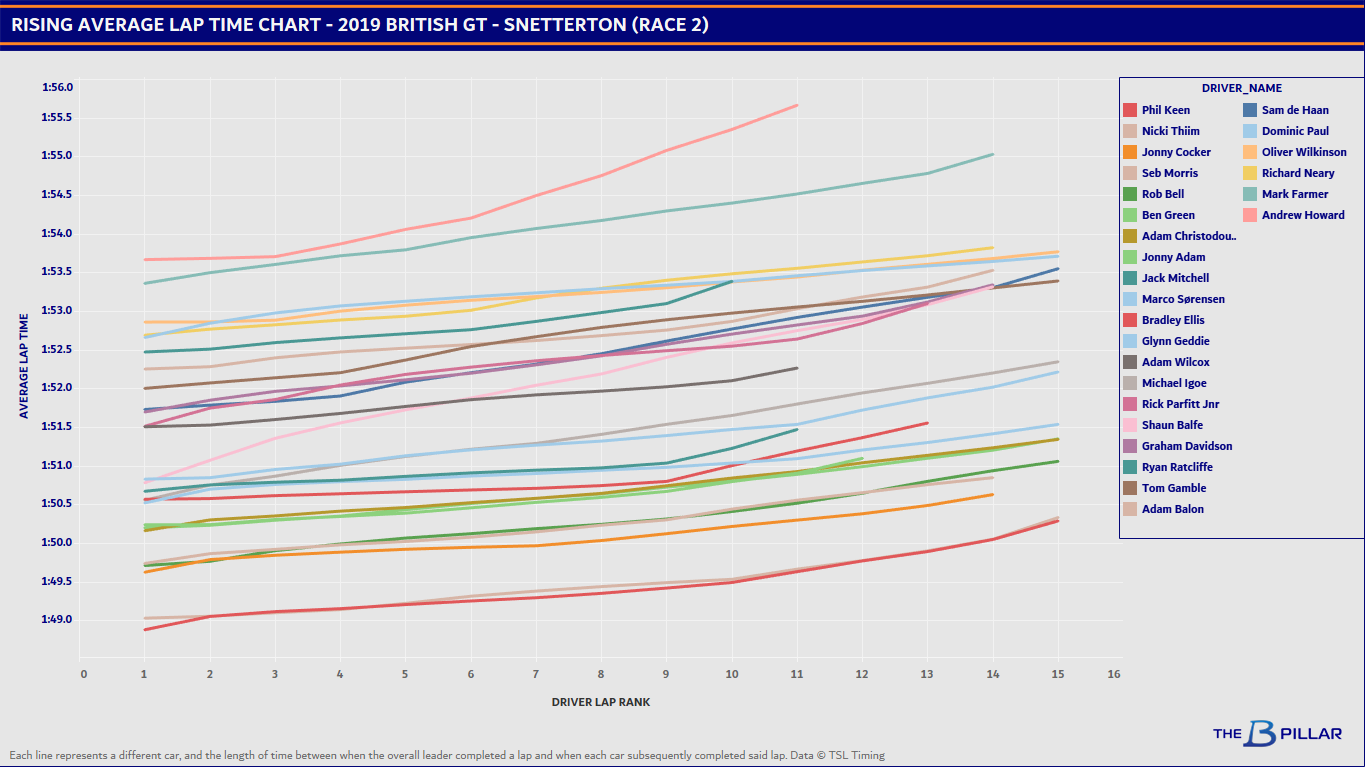 The B Pillar analyse raw race data to produce clear visuals that tell a story, alongside insightful commentary of the analysis. From high-level examination of race performance and strategy, to individual stint and temporal-based analysis, to seasonal aggregation and interpretation, our aim is to discover and present new insights into performance that may otherwise have gone unnoticed.
Since 2015, we have developed and continue to develop a vast and comprehensive proprietary database and algorithms to be able to produce a very high standard of accurate visualisation analysis. These tools use available race data and produce market leading analysis that translates directly into commercial decision making for teams and sponsors and provides drivers and engineers with insights not readily available in the paddock.
We believe and understand that our work assists drivers and teams at all levels in influencing improved decision making; from junior drivers commencing their careers, through to racers seeking sponsorship to make the next step, to driver coaches aiming to improve their clients' awareness of their performances.
We publish a certain amount of analysis on social media for public consumption to demonstrate the type of analysis that is possible. These complementary releases of data analysis is a small snapshot of what we can provide. The analysis provided to our clients has a far greater depth and specifics to it to facilitate crucial team and driver decisions.
Our clients include drivers, teams, and agencies, all of which wish to gain a clearer understanding into their specific part in the world of endurance motorsport. We work with our clients to enable them to find optimal solutions.
We would be delighted to discuss your specific requests, and especially encourage drivers starting out in their career to contact us with their requirements. Please click here for contact details
We have covered a number of major series globally, including:
World Endurance Championship
European Le Mans Series
IMSA WeatherTech SportsCar Championship
IMSA Michelin Pilot Challenge
Michelin Le Mans Cup
GT World Challenge Europe
GT World Challenge America
GT World Challenge Asia
GT4 European Series
Intercontinental GT Challenge
British GT
ADAC GT Masters
International GT Open
Australian GT
Italian GT
plus additional series may be covered upon request.